'Professional Sustainability' 
The capacity to keep doing the work you love, without burnout or harm to your wellbeing.
You know what you 'should' do…

You know why it's important…

You get your professional responsibility and ethical mandate…

You are working on your self-care… but nothing is really different!
That's where RESULTS COACHING comes in;
Change is Easy. Establishing new routines and rituals is pretty simply. Creating that lasting transformation IS POSSIBLE!
It's time to take charge of how you CHANGE.
Get the RESULTS you want to create the LIFE YOU DESIRE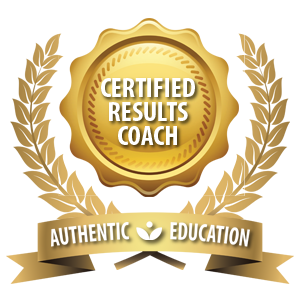 BE THE CHANGE YOU SEEK, 
TAKE SMALL ACTION TODAY FOR BIG RESULTS. 
CONTACT ME FOR YOUR FREE 20 MINUTE,
NO CATCH, NO OBLIGATION COACHING SESSION NOW
The coaching session exceeded my expectations. It was time efficient, specific, targeted and effective. I was able to target a challenging area in a safe way, and develop strategies to deal with it promptly.
As a client of mine, you'll personally:
 Discover how to cope with, or make, changes in any area of your life – whether it be money, health, relationships, business or career.
 Eliminate your fears so that you tackle life with full confidence – Know that no matter what happens around you, you will have the inner strength to deal with absolutely any challenge life throws your way.
 Get clear on your purpose and vision – Do you know WHY you're working towards your goals? Do you know your strategy to achieve them? Life without purpose & vision is what causes confusion, stress and even depression for most people. I'll help you re-discover these missing keys.
 Get REAL-WORLD RESULTS, QUICKER THAN DOING IT ALONE – Had enough of just saying you'll change, but falling back to your old ways and old thinking? When we work together, we won't just talk about it… Our team work will result in REAL, LASTING CHANGE, faster than muddling through it by yourself.
 Keep yourself accountable by someone who is there for you, 100% – As your coach, I'll keep you on track. You'll receive personal one-on-one guidance from me, helping you to achieve your goals every step of the way. I will believe in you, even when you don't.
I'm offering new clients the opportunity to discover how my coaching can make a huge difference in your life – at absolutely no cost.
To help you become the change you seek, contact me for a free session. Let's discover your true potential. It just takes one, small committed step from you.
BE THE CHANGE YOU SEEK,
TAKE SMALL ACTION TODAY FOR BIG RESULTS
CONTACT ME FOR YOUR FREE 20 MINUTE,
NO CATCH, NO OBLIGATION COACHING SESSION NOW